This section is a global section that will be seen on all pages

CHECK OUT OUR CLUB SPONSORS
It's through the generous support of our community and local businesses that
Cranbrook Skating Club skaters and families are able to develop and grow in the love of skating.
HELPFUL TIPS FOR A GREAT SEASON
Here's what you need to be prepared and start well.

CLICK HERE to LEARN ABOUT
Skates - fit, care & sharpening
What to bring to your lesson
Helmet requirements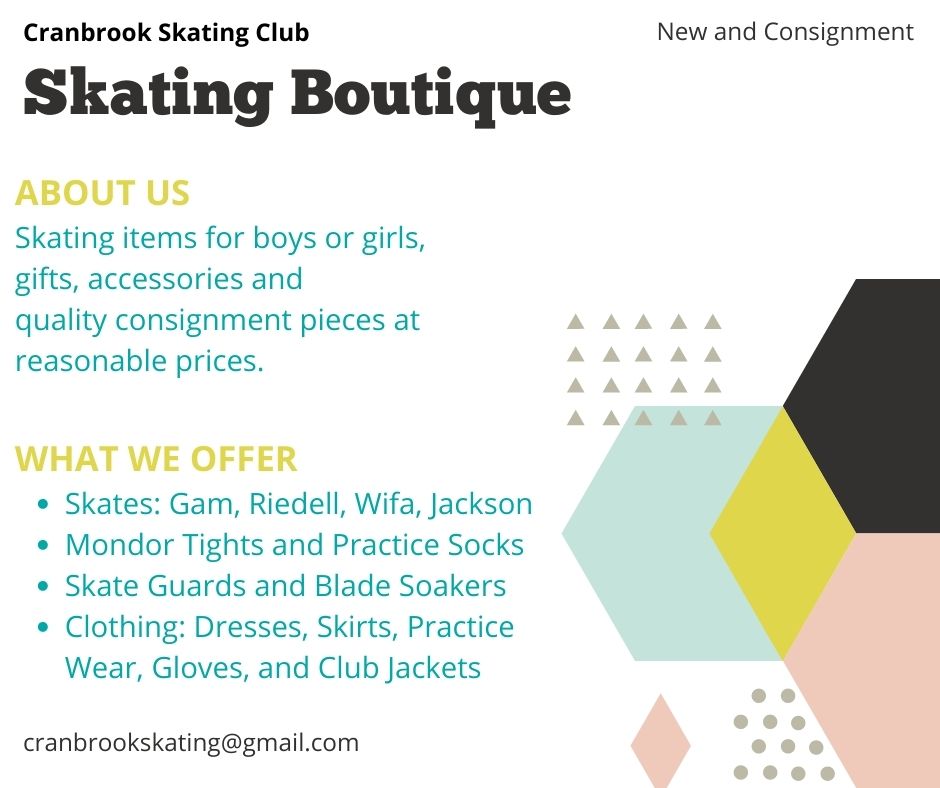 LOOKING FOR SKATES,
DRESSES, GUARDS, SKATING ATTIRE & MORE?
CLICK HERE TO VIEW THE BOUTIQUE

Email: CranbrookSkating@gmail.com
to inquire about our quality new and consignment pieces.
A HUGE THANK YOU


TO OUR SPONSORS & COMMUNITY SUPPORTNext